Microsoft Dynamics 365 Commerce is an end-to-end retail solution delivering unified commerce in an Omnichannel environment. Microsoft Dynamics 365 Commerce allows you to optimize your operations, offer your employees the greatest tools and gain insight to allow more efficient management of front and back end activities.
A future-proof retail solution at your finger tips
A constantly evolving retail environment requires a point of sale solution that can adapt to change and allow for growth and innovation. 

Microsoft Dynamics 365 Commerce is a retail management system that adapts to your business size. It manages both store and head office functionalities and provides support to transactional websites, and physical stores. Microsoft Dynamics 365 Commerce contributes to helping retailers obtain greater financial return, improve their service offering, better manage their growth, reach out to more customers and optimize their processes.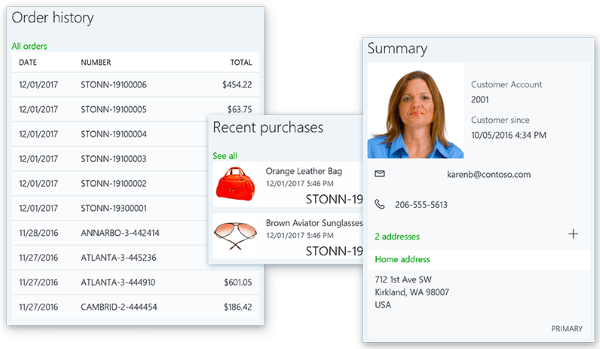 Deliver excellence to customers
Offer your customers an immersive and personalized shopping experience across all channels.
Enhance your brand image
Gain insight on consumers purchasing behavior and foster customer loyalty
Engage your clients across all touchpoints
Optimize your operations: sales, online orders, instore pickup, exchanges, returns, etc.
Empower your team
Offer your employees the greatest tools to exceed customers' expectations
Access client's information, purchasing history, wish list and current orders
Offer exceptional and personalized customer service
Gather real time inventory availability and product information to better assist shoppers
Reach higher productivity levels with access to schedule, employee dashboards, task manager, etc.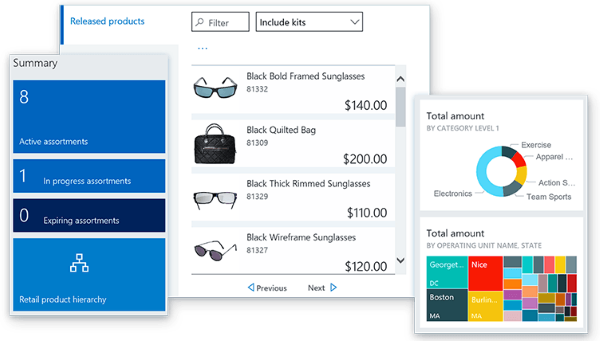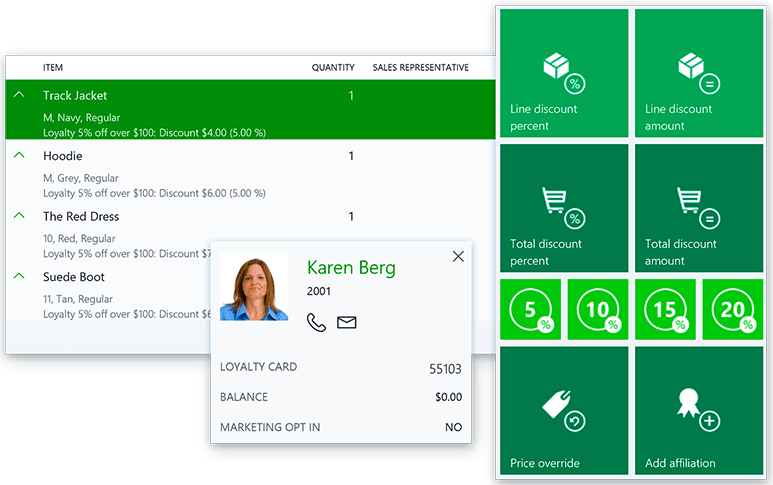 Access invaluable insight
Gain strategic advantage
Provide decision makers with real time business intelligence from all retail channels
Improve your reaction time with access to accurate and timely business intelligence
Optimize your backend processes: merchandising, 

inventory management

, replenishment
Manage promotions and establish the right pricing strategy for each retail channel and client type
Stay ahead of the curve with Microsoft Dynamics 365 Commerce
The future of Retail starts here