MyPOS Connect is the optimal point of sale software designed for small to medium retail businesses looking for an affordable cloud-based solution.
MyPOS Connect is a cloud-enabled comprehensive Retail Management System that combines the power and accessibility of the Cloud with the reliability and speed of an on-premise application. It is offered at an affordable monthly fee, payable annually. The software utilizes the latest Microsoft SQL Server, Net Framework and Cloud Technologies to deliver scalable and innovative solutions for global deployment. It is therefore ideal for small to mid-sized retailers looking to stay competitive in a constantly evolving environment.
MyPOS Connect allows retailers to save on costly servers and IT infrastructure, while enjoying a user-friendly system and third-party eCommerce integrations such as Shopify.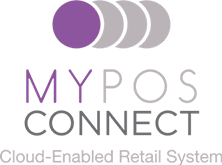 Cloud-enabled
Access your data on or off-line, so you never lose a sale

Affordable & Scalable
Whether you manage one store or one hundred, MyPOS Connect grows with you

User-Friendly
Minimize your training time, MyPOS Connect is intuitive and simple to use
Inventory Management
Offer your employees the greatest tools to exceed customers' expectations
Single store or multiple store
Efficiently access real time inventory data from anywhere on the MyPOS Connect web Portal
Issue Purchase Orders to all your suppliers
Simply import new product information from an Excel spreadsheet
Manage inter-store transfers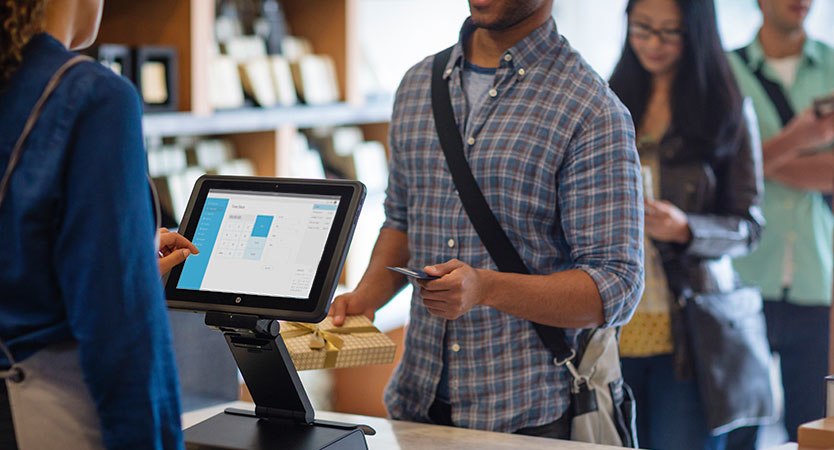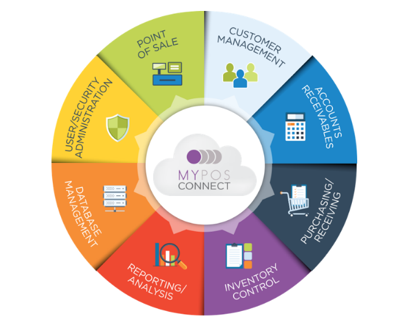 Retail Management Functionalities
Comprehensive set of retail-specific software components:
Point of sale
Customer Management
Customer loyalty programs
Accounts Receivables
Purchasing/Receiving
Reporting/Analysis
Database Management
User/Security Administration
Optional Modules (additional fees apply)
Shopify eCommerce integration
Card payment integration available through several of leading payment gateways and processors
Email Receipt Module
SendInBlue: Email and SMS Marketing
GatherUp: Customer Feedback and Online Reviews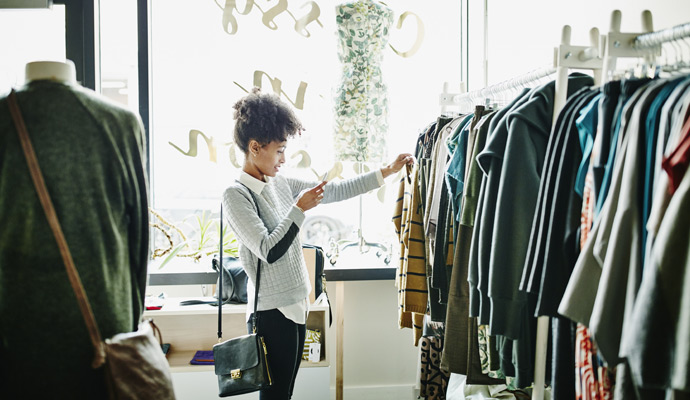 We are retail experts.
My POS Connect is customizable to fit your specific retail needs. Let us help your business thrive.