Better Distribution. Better ERP. Better Business
Whether you are a small business dreaming big, a business in an expansion mode or a retail establishment, and you require a POS that takes payments while also tracking your inventory and time, you definitely need SalesPad POS. Nowadays, SalesPad creates software solutions for businesses everywhere — from startups, sole proprietorships, mom-and-pop establishments and other small businesses to medium-sized firms and enterprise companies, helping them move their operations forward. The platforms we generate results for through our premier add-ons and integrations include Dynamics, Intuit QuickBooks, and others.
For users in the cloud and on a desktop, SalesPad makes add-on and integrated products that make things easier; taking all the uncertainties out of running a business, maintaining inventory, interacting with customers, making sales, and so on. For those with specific needs, SalesPad also does customized projects.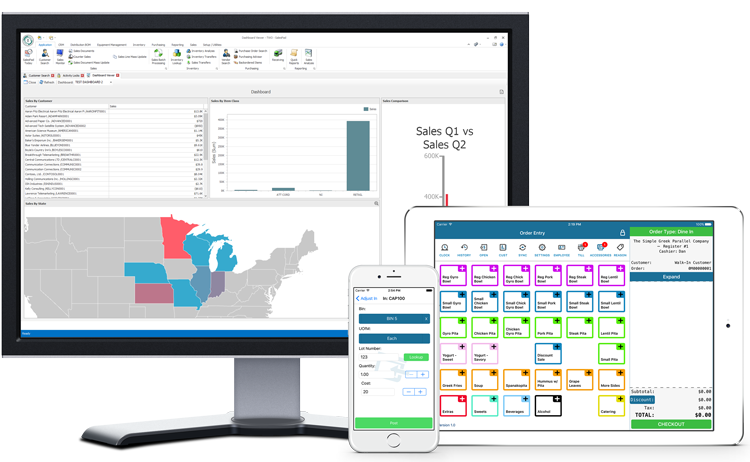 Since 2003, SalesPad has helped business owners increase productivity and efficiency with enterprise software solutions that work with the leading applications, QuickBooks and Microsoft Dynamics GP. Originally, SalesPad started as a partnership between a business owner and a developer. One needed more from his business management software and the other knew how to build it.